Next Generation Transit Technology Solutions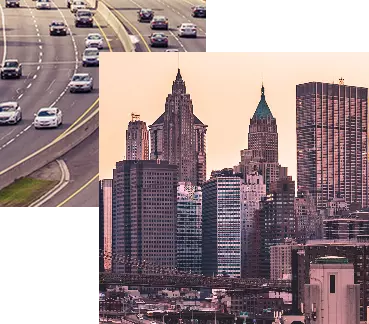 IntelliTransit is a Next Generation Transit Technology Solutions provider with ground breaking out of the box thinking backed by impeccable customer service. Transforming Transit Technology with truly innovative next generation solutions tailored around our customers. Continuous optimization of our products with precision agility based on direct feedback from our valuable customers.
Are you ready to experience Next Generation Transit Technology Solutions? Team IntelliTransit can assist you in your quest. We deliver full range of technology solutions and professional services including designing, implementation and support of Intelligent Transportation Solutions (ITS).
IntelliTransit is your next generation transit technology solutions provider. Our mission is to Transform Transit Technology. In an industry filled with archaic products, we bring a fresh, innovative perspective. Specializing in paratransit on-demand solutions, fixed route solutions, fleet management, interactive voice response (IVR), mass communication systems, and business intelligence (BI) solutions, with impeccable customer service to match, we're ready to change the status quo.
intelliTransitPay – Mobile Ticketing System
Automatic Vehicle Location Solutions (AVL)
Next Generation Transit Technology Solutions for Public, Private and Consumer Space
Passenger Information Display System (PIDS)

intelliTransitPay - Mobile Ticketing System

Automatic Vehicle Location Solutions (AVL)


IntelliFleet Status & Management
IntelliTransits' Automatic Vehicle Locator and Tracking (AVL) offering is a cost effective and efficient real-time locator and tracking service for the transit agencies, service providers and businesses. Our software as a service (SaaS) model does all the heavy lifting and provides round the clock access to the AVL web portal. Our services include pre-configured GPS trackers, best national cellular service, and secure access to the web portal for designated Customer staff as per their role. With additional modules subscription, this service can further expand and provide enhanced reporting, training & tracking and more.
Our streamlined, innovative product line replaces the dozens of impractical products in the market. Our solutions are continually optimized based on direct feedback from our customers to ensure that our products are tailored to our clients. Administration will be able to see this innovation at work with Key Performance Indicators (KPIs), all in one united platform.


At IntelliTransist, the days of multiple vendors, limited functionality, and lip service are gone. Partner with us and we'll provide comprehensive, flexible solutions of the future today.
Our mission is to empower our customers to transform their vision into reality with Innovation, Creativity, Integrity and Sincere Sustained Efforts to deliver impeccable solutions and joy of true perfection.

Be socially and environmentally responsible, create unprecedented value and opportunity for our Customers, Team Members and Partners.
My sincere appreciation is extended to you and your staff for the tremendous efforts and dedication that you put into the transition to Roberts Street.
I have known and worked with intelliTransit's founding team, who is currently providing Information Technology Solutions to Greater New Haven Transit District (GNHTD) for over 7 years. intelliTransit's FleetStatus software which is innovative and user friendly is currently being used by the Dispatch, Scheduling, Customer Service and Fleet Maintenance Departments.

IntelliTransit's dedication to customer service and consistent innovative product design & approach in Transportation sector makes them a strong team and we are thrilled to be working with them.
Mario Marrero
Executive Director
To maximize cost efficiency, streamline data integration and expedite technology project timelines, the concept of a "one-stop shop" would be an epic improvement to the current technology framework most transit systems use today.

I have had the privilege of working with the IntelliTransit Solutions, Inc. team for more than twenty years and I look forward to their continued progress to deploy "next generation" technology solutions to our industry.

I highly recommend IntelliTransit Solutions, Inc. , as they are a superb organization leading transformational change in transit technology solutions.
The IntelliTrackMe is a great feature that has allowed Greater New Haven Transit to monitor and track vehicles in a real time environment.

The installation process was seamless and did not take a lot of staff time. The technology makes it user friendly. The total set up took less than 15 minutes, from scanning the vehicle's VIN, and downloading the software on each vehicle.

Currently, we are testing the applications on twenty-five vehicles and the system is already paying dividends. My Dispatchers have been able to quickly move a ride from a vehicle that was running late to a vehicle in the vicinity of the customer's address which has improved the on-time performance and customer satisfaction.
Anthony Bethune
Operations Manager
Great job last night Manish with the presentation*.

The board was very happy.
We're ready to change the status quo, are you? Let's connect today.